As a budding researcher in the field of business administration, you understand the significance of a well-crafted dissertation in contributing to your academic and professional growth. However, tackling this complex task can be discouraging, requiring meticulous planning, extensive research, and precise execution. Fortunately, our expert BA dissertation writing guide is here to navigate you through the intricate process, ensuring you achieve excellence in your dissertation. At Research Writing Help, we recognize that crafting a remarkable business administration dissertation demands a multidisciplinary approach, encompassing various aspects such as strategic management, organizational behavior, marketing, finance, and more. We provide valuable insights and practical tips to help you formulate a compelling research question, conduct rigorous data analysis, and structure your dissertation effectively. With our reliable business administration dissertation writing services, you will gain a deeper understanding of the key elements required to produce a high-quality dissertation, enabling you to make a significant contribution to the field of business administration.
What are the topics for business administration dissertations?
Business administration offers a wide range of areas and subfields for students to explore in their dissertations. Some popular topics for business administration dissertations include:
Strategic management and organizational behavior.
Human resource management and talent development.
Marketing management and consumer behavior.
Financial management and corporate finance.
Operations management and supply chain logistics.
Entrepreneurship and innovation management.
International business and cross-cultural management.
Sustainable business practices and corporate social responsibility.
Information systems and technology management.
Leadership and change management.
These topics provide a broad framework, and students can further narrow down their focus based on their interests, career goals, and available research opportunities.
How do you choose a business administration dissertation topic?
Choosing a dissertation topic is a crucial step that requires careful consideration. Here are some steps to help you select a suitable business administration dissertation topic:
Identify your interests: Start by identifying the areas of business administration that captivate your interest. Consider the subjects that you have enjoyed studying or that align with your career aspirations.
Research existing literature: Conduct a comprehensive literature review to understand the current research trends, gaps, and emerging topics in your chosen field of interest. This will help you identify potential research questions and areas where you can make a valuable contribution.
Consult with faculty and experts: Seek guidance from your faculty members, advisors, and industry professionals. They can provide insights into potential research avenues and help you refine your dissertation topic.
Consider practical relevance: While choosing a topic, consider its practical relevance and potential impact on the business world. Select a topic that addresses real-world challenges or contributes to practical solutions in the field of business administration.
Assess the feasibility and resources: Evaluate the feasibility of your chosen topic by considering the availability of resources, data, and research methods required for your study. Ensure that you have access to the necessary resources and support to conduct your research effectively.
How do you write a business administration dissertation?
Writing a business administration dissertation requires careful planning and organization. Here are some essential steps to guide you through the process:
Start by developing a research proposal that outlines your research objectives, methodology, and expected outcomes.
Conduct a thorough literature review to establish the context of your research and identify existing theories, concepts, and empirical studies related to your topic.
Clearly define and justify the research methodology you will employ to collect and analyze data.
Collect relevant data using appropriate research instruments and techniques and analyze the data using statistical or qualitative analysis methods
Present and discuss your findings clearly and concisely, relating them to existing literature and theoretical frameworks
Adhere to the prescribed formatting guidelines provided by your institution and use proper citation and referencing techniques
Take time to review, revise, and proofread your dissertation to ensure clarity, coherence, and accuracy
Writing a business administration dissertation is a significant milestone in pursuing an advanced degree in the field. It allows students to explore complex business topics, conduct research, and contribute new knowledge to the field. However, selecting a suitable topic and effectively structuring and writing the dissertation can be a daunting task. If you carefully select a relevant and engaging topic, conduct thorough research, and follow a structured approach to writing, you can create a successful business administration dissertation. Remember to seek guidance from your faculty members and take advantage of available resources to enhance the quality of your work. More importantly, you can make use of our quality BA dissertation writing services.
"Write my Business Administration Dissertation" | We can Help!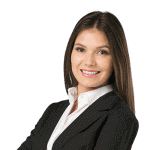 Are you feeling overwhelmed by the daunting task of writing your Business Administration dissertation? Our professional team is here to assist you every step of the way. With years of experience and expertise in the field, we understand the complexities and challenges that come with crafting a high-quality dissertation. Whether you need guidance in choosing a research topic, formulating a solid methodology, or organizing your findings, our skilled business administration dissertation writers are equipped to provide comprehensive support tailored to your specific needs. We are committed to delivering exceptional results that meet the highest academic standards. By entrusting us with your dissertation, you can focus on other important aspects of your studies or professional life, knowing that your project is in capable hands.
How do you start an introduction for a BA dissertation?
The introduction sets the stage for your entire BA dissertation and should engage the reader while clearly stating the purpose and significance of your research. To start your introduction, consider the following steps:
Research topic selection: Choose a compelling and relevant topic within the field of business administration that aligns with your interests and academic goals.
Define the research problem: Clearly articulate the problem or research question your dissertation aims to address.
Establish research objectives: Identify the specific goals you aim to achieve through your research.
Conduct a literature review: Survey existing scholarly work related to your topic to provide context, identify gaps, and demonstrate your understanding of the subject.
State the dissertation's scope: Clearly define the boundaries and limitations of your research, including the methodology and data collection methods you plan to employ.
How can you write your BA dissertation?
Writing your own BA dissertation requires careful planning, organization, and dedication. Here are some steps to guide you through the process:
Create a detailed plan: Outline the structure and chapters of your dissertation, establish a timeline, and set realistic goals for each section.
Gather relevant research material: Conduct extensive research using academic databases, books, journals, and credible online sources to support your arguments.
Organize your findings: Categorize and synthesize your research findings, identifying key themes and concepts that will form the backbone of your dissertation.
Develop a strong methodology: Clearly explain the research design, data collection methods, and analysis techniques you will employ, ensuring they align with your research objectives.
Write coherently and logically: Maintain a clear and concise writing style throughout your dissertation, using appropriate academic language and referencing techniques.
Revise and edit: Proofread your work thoroughly, checking for grammar, spelling, and formatting errors. Seek feedback from your supervisor or peers to improve the clarity and coherence of your writing.
How do you write a business administration diss

ertation sample?
To help you understand the structure and components of a business administration dissertation, we provide a sample outline:
Title page: Includes the dissertation title, your name, the academic institution, and the date.
Abstract: Summarize the dissertation's key objectives, methods, findings, and conclusions.
Table of Contents: Lists all the chapters, sections, and subsections with corresponding page numbers.
Introduction: Provides an overview of the research topic, research question, and significance of the study.
Literature review: Presents an in-depth analysis of existing literature related to the research topic, highlighting gaps and identifying the theoretical framework.
Methodology: Describes the research design, data collection methods, and analysis techniques employed to answer the research question.
Findings: Presents and analyzes the data collected, providing insights and interpretations of the results.
Discussion: Interprets the findings, relates them to the research question, and discusses their implications, limitations, and potential areas for future research.
Conclusion: Summarizes the main findings and contributions of the research, emphasizing its significance and potential applications.
References: Provides a comprehensive list of all the sources cited in the dissertation following a specific referencing style (e.g., APA, MLA).
Appendices (if applicable): Additional supporting materials such as questionnaires, surveys, or statistical data are included.
Starting a Business Administration (BA) dissertation can be an overwhelming task, but with the right approach and guidance, it can become a fulfilling and rewarding experience. Writing a BA dissertation can be a challenging but rewarding endeavor. With our help, you can effectively start your introduction, write your own BA dissertation, and gain a better understanding of how to structure it through the provided sample outline. Remember to seek our BA dissertation writing guidance and allocate sufficient research, writing, and revision time.